Today we learned how Deputy chief constable Julie Cooke welcomed the new Hate Crime Cars deployed in the UK. At Wokeyleaks, we have a controversial stance on this. We believe that the Force should prioritise knife-crime over name-calling. And perhaps grievous-bodily-harm over hurt feelings. Possibly we're not alone in that opinion.
Either way, we've all seen the new car design at this point, but just in case you haven't, here it is below: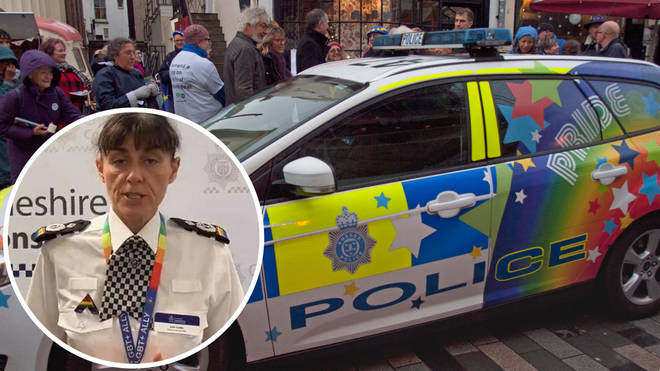 That's the aforementioned Julie Cooke in the inset above. Wokeyleaks can reveal that Julie sent us some leaked photos just hours after her interview with LBC. It's believed that the photos are from the recent photoshoot at Cheshire Police's newly created 'Division of Undercover Drag Experts' (DUDE).
Our safety is undoubtedly reassured in this fabulous new country of ours; with only the oddball straight-white-christians needing to feel in the slightest bit threatened.